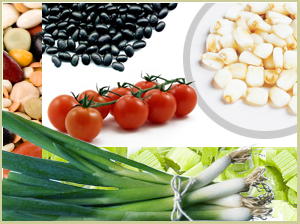 What's your favourite Hagens recipe?
To share your Hagens Dressing recipes, send us an email at hagensdressing@drytel.net. With your permission, we will post them for others to try. If you have a digital photograph of your creation that you would like to add, we would also love to see it and add it to the site.
Try these scrumptious Hagens recipes
Christmas Health Snack
CLICK HERE for a printer-friendly page of all Hagens Dressing recipes.
Recipes
Hagens Christmas Health Snack
Ingredients:

1 can mixed beans, drained and rinsed
1 can black beans, drained and rinsed
1 can corn, drained and rinsed
1 can of hominy, drained and rinsed (optional)
1/2 cup finely chopped celery
1/2 cup diced green onion
1/2 tsp sea salt
1/2 tsp fresh ground pepper
1 cup sliced cherry tomatoes
1 cup Hagens Dressing
1/2 cup crumbled feta cheese

Directions:

Mix all ingredients together except for feta cheese, which should be added just before serving. Serve with taco scoops, pita bread or on salad.

Note: Recipe suggested by Judy Kielczewski, from Betty's in Fort Frances, Ontario.